Techniques
---
This section is concerned with articles explaining ways of experimenting with transcommunication. The intention is to give people new to this study the necessary information to begin. The assumption is that you will learn how to work with these phenomena following the tried and true approaches, and then begin to evolve what you have learned by trying new ideas and techniques.
For EVP, try whatever recorder you have on hand first. If that does not work, there is an article that will give you a sense of what has worked for others, but ATransC does not recommend specific recorders because the market changes so rapidly. Audacity is a free program that works very well for managing audio files. Current theory is that EVP are formed by transforming available noise in the recorder into voice. Most recording environments have plenty of background noise, but if not, a simple household fan will do for background noise. Begin simple to see if you like the work.
An important function of ATransC is to facilitate the exchange of information in the etheric studies community. The articles listed in this section specifically discuss techniques, but you will also find helpful information in the Best Practices, Articles and Theory sections. A good approach for finding information is to use the website search tool.
About changing viewpoints
When Sarah Estep was recording for EVP, many of the tools available to us today were not available. How these phenomena worked was still poorly understood, and many "standard practices" of her day are simply unnecessary or unwarranted. For instance, Reversing a sound track to look for EVP was a pretty big thing back then, but the practice is now discourage. In her day, people were experimenting with all sorts of devices with the hope of finding a better way of communicating. This search continues today, but now we realize that many of the ideas were actually just different ways of producing noise for voice formation and were not new psi detectors at all. The ideal microphone was still being looked for when Sarah retired in 2000, but current research now shows that the microphone is primarily for making a record of the experimenter's comments. Sound is needed for voice formation, but that formation happens in the electronics, not in the air.
What we know is rapidly changing and the techniques offered here may already be outdate. Even so, they provide a place to begin. It is up to you to decide how to proceed, but it is the recommendation of ATransC that you begin with the tried and proven methods, and once you understand how the phenomena is known to occur, how to recognize them, and perhaps develop a contact team, then it is recommended that you begin trying other approaches to communication.
Disclaimer
Association TransCommunication may recommend a product because it has been shown to work for others, but the Association does not sell software, hardware or information other than the member benefit of the quarterly NewsJournal, the books, There is No Death and There are No Dead, and I'm Still Here. The Association is affiliated with a few companies which returns a modest amount when people use the links from atransc.org to make their purchase. Otherwise, there are do 'kick-backs" to it from vendors of recommended products.



Affiliate Programs
You help pay for this website by using these links for your shopping.
Ad blockers will hide links
Use This Link to Shop eBay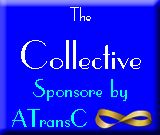 Community Involvement Help improve these articles
ATransC is a publicly supported organization. Our mission is to bring this information to the public as clearly and correctly as possible. You can help by letting us know if you find a typo or something that grammatically does not make sense.
Use the comment tool provided where and let us know how we can improve articles.
We are always happy to receive constructive input.