Links
---
Association TransCommunication maintains these links pages as a resource for access to other website providing information useful to the study of transcommunication. ATransC does not necessarily endorse their content and there is no quid pro quo for having their links on these pages.
ATransC does not accept text advertising. Hyperlinks associated with words are intended to provide clarifying information, either from another ATransC web page or from a supporting website. We review external links as often as possible, but notifications of broken links are appreciated.
Link Policy
Managing links can be time consuming, and ATransC has the policy of not exchange links. All links are for ATransC members, organizations similar to ATransC that are established as research organizations and/or organizations providing service to the community. Other than member sites, hauntings investigation groups are not listed unless they have a functioning research department which has published well-considered research reports. An online journal, such as the one at atransc.org, or even on the group's website is acceptable as "published," as long as it is publicly accessible. ATransC will attempt to assist in publishing such reports.
---
Link Logos
You are invited to place one or all of these banners on your website as a way of supporting ATransC Initiatives.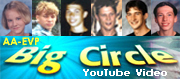 The Pledge
We encourage you to copy this image and use it as a link to your own pledge to members and website visitors.
(Click on image for an example)
FireFox is the recommended browser
Please use Internet Explorer in Compatibility Mode
Affiliate Programs
You help pay for this website by using these links for your shopping.
Ad blockers will hide links
Use This Link to Shop eBay
Public Participation
Research Projects
Seeking examples of transform EVP
Study page: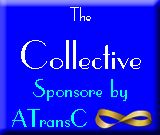 Community Involvement
Help improve these articles
ATransC is a publicly supported organization. Our mission is to bring this information to the public as clearly and correctly as possible. You can help by letting us know if you find a typo or something that grammatically does not make sense.
Use the comment tool provided where and let us know how we can improve articles.
We are always happy to receive constructive input.