Links

---
Association TransCommunication maintains these links pages as a resource for access to other website providing information useful to the study of survival and transcommunication. ATransC does not necessarily endorse their content and there is no quid pro quo for having their links on these pages.
ATransC does not accept text advertising. Hyperlinks associated with words are intended to provide clarifying information, either from another ATransC web page or from another website. External links are reviewed as often as possible, but notifications of broken links are appreciated.
Trojan Horse Websites

It is natural for people to automatically assume that others in the paranormalist community, such as parapsychologists, ITC practitioners and hauntings investigator, have the same point of view as the majority of others in the community. In fact, there are many "schools of thought" represented in our community so that some people accept the evidence of psi but do not accept that people survive bodily death. Others accept their work but believe the work of some others is unacceptably faulty. Some people who accept mental mediumship might not accept physical mediumship.
Having differences in opinion is important and healthy for the community; however, when such differences are expressed as personal attacks, baseless opinions and/or "holier than thou judgments," then everyone in the community suffers. It is important that all of us know what these skeptics masquerading as like-minded people, in effect "Trojan Horses," have to say so long as we know to be cautious of their misleading appearance.
I am reluctant to talk about such people, and on many occasions, have said nothing when I should have spoken out. But it is important that we police our own with measured terms that do not appear accusatory or strident; others need to know. To that end, I have begun including "Discernment Required" with links I believe you need to be extra cautious about.
Link Policy
Managing links can be time consuming, and ATransC has the policy of not exchange links. All links are for ATransC supporters, organizations similar to ATransC that are established as research organizations and/or organizations providing service to the paranormalist community. Hauntings investigation groups are not listed unless they have a functioning research department which has published well-considered research reports. An online journal, such as the one at atransc.org, or even on the group's website is acceptable as "published," as long as it is publicly accessible. ATransC will attempt to assist in publishing such reports.
---
Link Logos
You are invited to place one or all of these banners on your website as a way of supporting ATransC Initiatives.



The Pledge
We encourage you to copy this image and use it as a link to your own pledge to members and website visitors.
(Click on image for an example)



Affiliate Programs
You help pay for this website by using these links for your shopping.
Ad blockers will hide links
Use This Link to Shop eBay
Understanding the what is known about "the other other side of the veil" opens doors to more than just the afterlife. The Otherside Online Magazine seeks to provide reliable information about the paranormal.
Be part of the community!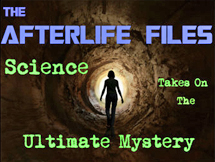 The funding campaign to raise money for a cutting-edge study of EVP has been launched on Kickstarter.com
THE AFTERLIFE FILES is a TV docu-series that will feature a cast of opposites -- dogged paranormal investigators, mainstream scientists, families mourning lost loved ones and others -- collaborating on the greatest feat of scientific detective work ever undertaken. Picking up on leads generated by recent cutting-edge research, they will seek nothing less than an answer to the most fundamental question of the human condition: Do we survive death with our personalities intact, and if so, can hard science prove it?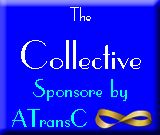 Community Involvement Help improve these articles
ATransC is a publicly supported organization. Our mission is to bring this information to the public as clearly and correctly as possible. You can help by letting us know if you find a typo or something that grammatically does not make sense.
Use the comment tool provided where and let us know how we can improve articles.
We are always happy to receive constructive input.